Firewood Processor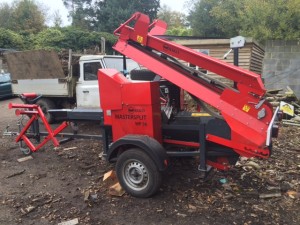 FIREWOOD Processor available for hire.
Perfect, should you have a supply of wood or woodland to deal with.
2, 4 and 6-way Log Splitter, including self loading lift and 4M conveyor belt.
Cuts up to 16" diameter – approx 10-15 cubic metres/day
Hire Terms: Operator and machine £320 per day – 15 mile radius of Haslemere.
Further distance may be travelled on a mileage basis.
PLEASE CALL: 07775 834129 / 01428 641739
____________________________________________________________________________